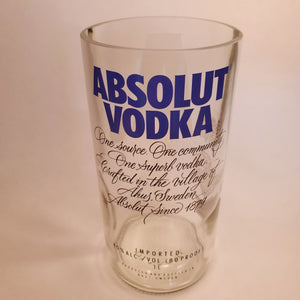 Our hand-cut liquor bottles make a unique house warming, birthday, special occasion gift or a perfect addition to your home or bar. We have upcycled these bottles, carefully cut and finished them to remove all sharp edges and they are ready to be made into a candle with a fragrance of your choice. All candles are made to order and typically will ship out in 2 to 3 business days.
Our candles are made from 100% soy wax, free of dyes, phthalates and have all-natural cotton and paper wicks. The fragrances we use are the highest quality and will fill your home or business with their strong scents.
We launched our business because we want to bring a little light and fun into your life, the same way our rescue dogs have done for us. The dogs on the labels are our dogs, Allie & Jaz and we want to give back to the shelter from where they were rescued. So we donate a portion of the proceeds to that no-kill animal shelter, to bring a little light into other dog's lives.
All of our liquor bottles are recycled/upcycled and are hand-cut and finished to ensure there are no sharp edges. Bottle in the image is the bottle you will receive and while we make every attempt to only select bottles with high-quality labels, these are recycled bottles so there may be very small signs of wear or very minor stains on the label